One-on-one online Dutch lessons
We give online lessons to Dutch-speaking children and adults who live abroad. We also teach Dutch to non-Dutch-speaking children who live in the Netherlands or abroad and want to speak the language well. Your child can start at any level with us.
Will you move abroad with your family soon, or have you emigrated some time ago? Then you can sign your son or daughter up for a free trial lesson at Dutch for Kids. After the trial lesson, we will indicate which starting level suits your child.
For example, the lesson goal can be that your child wants to enter a Dutch (primary) school without any problems after a period of residence abroad. As a result of the Dutch online lessons with Dutch for Kids, your child will quickly feel at home in the Netherlands.
This is why you'll love Dutch for Kids
The best Dutch lessons
We offer one-on-one, fun, challenging lessons that match your child's level.
Teaching materials included
All course material will be emailed to you weekly; this is included in the price.
Time saver
Because the children get 45 min of private lessons at home a week, they have plenty of time for all their other hobbies!
Flexible
You can pay in installments of 12, 18, or 36 lessons (school year). You only pay for the classes taken.
Theme based
Because we work according to a developmental vision, the children can work on exciting themes and current affairs.
Administration
Twice per year, you'll receive a report of the Dutch lessons in which the children's progress is described.
Free trial lesson
Do you or your child want to follow Dutch online classes or have any questions?
Make an appointment for a free conversation and trial lesson. You can start during any week of the school year.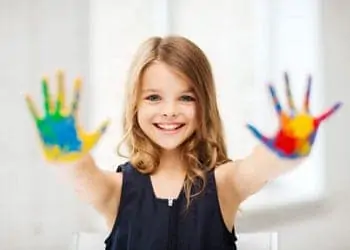 Dutch for Kids Goals
The great thing about giving private lessons is that we provide each child with the education they need.
We can often set the goal with the children at Dutch for Kids: to speak, write and read Dutch at the level of Dutch peers.
Other times we create personal goals to get up to speed with the Dutch language as quickly as possible.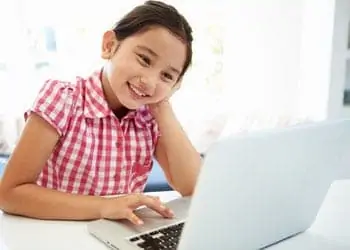 What do you learn in the online Dutch lessons of Dutch for Kids?
Every week we work on a new exciting theme.
In our online lessons we pay attention to:
speak Dutch
write Dutch
to apply the correct Dutch spelling and grammar
reading comprehension and vocabulary
Are the Dutch online lessons suitable for every child?
Each child works on their own level with us. The lesson material is fun and colorful.
In each lesson, we focus on a new theme.
We ensure that the topics of the themes align with your child's level and experience.
This makes the lessons both compelling and challenging.
See your child's progress
We test all children that follow the Dutch online lessons at Dutch for Kids twice a year. Then, we share the test results with the parents and the children.
Based on this, we can see how well your child has progressed over the past period.