Learn Dutch during a sports week in The Hague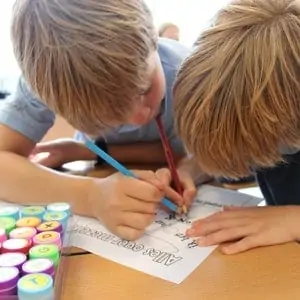 A combination of a self-chosen sports camp (tennis, big-five, kiddo, surf, dance or multi-sport camp), and learning the Dutch language!
In this module we pay attention to improving (or teaching) you the Dutch language.
This summer you can play and do sports with other Dutch children during the summer holiday. Also, when you read Dutch books, listen to Dutch music and eat and drink with the other children, you'll quickly learn the Dutch language.
You can choose a camp on the website of Sportkampen.nl that looks very cool to you. Extra attention is paid to improve the Dutch vocabulary and the correct use of the Dutch language during these sports www.sportscamps.nl.
Examples
Some children live abroad and come to the Netherlands in the summer. They could enjoy a sports week in the first or the last week of summer holiday. If you want your child to learn Dutch in a fun way during sports you can apply your child for the Sports Camps.
Some children want to practice their favorite sport and focus on reading comprehension, spelling, vocabulary or speaking Dutch. They can do many Dutch activities besides the sports lessons.
Other children would like to participate in the sports camp but cannot speak Dutch and find it exciting. They'll get extra guidance and language support during the activities so the sports week will be a party for everyone!