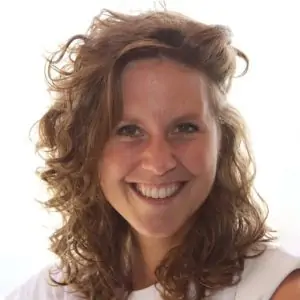 Anouk Hosman – Primary school teacher and founder of Dutch for Kids
In 2008 I graduated from the University of Rotterdam (HBO) as a primary school teacher. At the PABO, Hogeschool Rotterdam, development-oriented work was of high importance. Because of that, I had the opportunity to specialize in this field, which strongly appeals to me.
During my study, I followed an NT2-course (Dutch as a second language). Partly because of these lessons (and my experience) I became specialized in non-native Dutch children or children who want to learn Dutch as a second language.
After my graduation, I've worked for years at a (development-oriented) school. My goal is to help children with playfully learning the Dutch language. I devote much attention to teaching on personal levels so that my students are, and stay, curious and eager to learn. I can imagine it's fun for children to speak the same language as their parents. It's probably also pleasant for parents to preserve a bit of "culture" in the family and to continue their "home culture" while you are in another country.
As founder of Dutch for Kids, I'm energetic and motivated to help children from all over the world in learning Dutch and to challenge them to get the best out of themselves. Besides my company, I work at a Dutch primary school. My study, work, and experiences have given me the opportunity to set up Dutch lessons for all the children who want to learn Dutch. If you want your child to get Dutch lesson in a professional manner or if you have questions or comments, please feel free to send an email to [email protected].
My educational career:
PABO Rotterdam
Bachelor of Education
Graduated in 2008
Haagse Hogeschool
Bachelor of education – Leergang tot Vakleerkracht Bewegingsonderwijs
Graduated in 2011
InHolland Den Haag
Bachelor of education – Motorisch Remedial Teacher
Graduated in 2013