Online Dutch course (NT2) for returning expat children
We provide online Dutch courses for children all over the world since 2013.
Have you lived abroad and are you planning to come back to the Netherlands soon? Or do you already live in the Netherlands and does your son or daughter need an NT2 course?
Then sign up for our online Dutch lessons, especially for returning expat children. Your child will work 1 on 1 with a qualified Dutch teacher on (one of) these subjects:
spelling
speaking
reading comprehension
vocabulary
grammar
How does the online Dutch course (NT2) work?
We offer private online Dutch lessons for primary and secondary school children who have lived abroad for a number of years. Based on an intake interview with the parents and a trial lesson with your child, we look at what the challenges are. On the basis of this, we put together a series of lessons for your son or daughter. Your child can have 1, 2 or 3 online Dutch lessons per week with us, plus homework.
First, we make an appointment for a no-obligation introductory meeting via Skype or Zoom, in which you can indicate what your child's points of interest are. During this meeting, we also discuss the reading level and possibly previous test results.
Together with the teacher, your son or daughter will make the exercises, in addition, he/she will spend about 45 minutes a week on homework.
Your child will then start weekly lessons with one of our authorized teachers, at a fixed time. After a period of 12 or 18 weeks, we evaluate and decide whether the set goals have been achieved and whether your child has gained enough knowledge to continue independently without our help.
Contact between Dutch for Kids and the school is possible at the start of the process and during the interim evaluation.
You will receive all materials needed for the lesson by e-mail/post.
On the basis of tests and intermediate measurements, you get a clear picture of your child's performance.
We do all our lessons online, via Skype, Zoom, or Teams.
Online tutoring for the CITO group 7 and group 8
We can help you to prepare your child for the CITO test of group 7 or group 8.
Group 7 is perhaps the most important year of primary school. The results of the CITO test of group 7, together with the CITO results of previous years, form the advice for secondary school. When you return to the Netherlands as an expat child, you want to prepare yourself for this test. We help you step by step so that you can take your test with confidence.
Group 8 is also a very important year. Although the school advice has already been given, the CITO scores can still be determinative. When you return to the Dutch education system in group 8, we will help you prepare for your test. In addition, we will also prepare you during the lessons for the secondary school that will follow.
In the online Dutch lessons in preparation for the CITO test, we study the following subjects:
spelling
reading comprehension
vocabulary
With our free digital learning environment, you can also practice the subject of "mathematics".
By practicing tests together, it is immediately clear to the teacher and the student where the development points lay. With our (bi)weekly lessons we work efficiently with teaching material that is requested during the CITO test. In this way, your child can start the CITO with confidence!
45-minute lessons
| Installments | Price per installment (You don't pay VAT) |
| --- | --- |
| 36 lessons | € 1948 (€ 140,- discount) |
| 18 lessons | € 999 (€ 45,- discount) |
| 12 lessons | € 696 |
Family Discount
For every additional student, a family discount of €75 is applied, when you choose our annual installment.
Did you know?
Above prices are per student.
You can take any lessons left over to the next school year.
You can plan your holidays yourself, in consultation with your teacher.
What you'll get
A free introductory meeting
A free trial lesson
Online Dutch private lessons from a qualified teacher
Lesson from your own home through Skype, Zoom or Teams
Dutch lessons that match your child's individual level
Twice a year assessment and a report
Interim consultation with the teacher about your child's progress
Access to our online learning environment
We provide lessons for:
Examples
Some children are told at school that they need a little more attention to language, spelling, reading comprehension, vocabulary, or grammar. These children flourish in a 1 on 1 setting and can then apply the acquired knowledge at school.
Other children have just come to live in the Netherlands and find it quite challenging to prepare for the CITO tests of groups 7 and 8. Through the weekly Dutch lessons at Dutch for Kids, their vocabulary will be expanded, spelling and grammar will improve, and their reading comprehension levels will go up.
Children with dyslexia are also very welcome to follow Dutch lessons at Dutch for Kids. Playfully, we will work with the spelling rules, which will increase self-confidence and your child will enjoy the lessons at school again.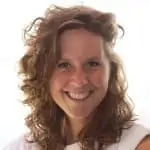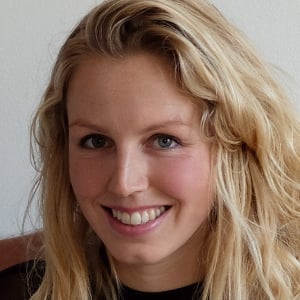 "Will we see you soon at the free trial lesson?"
Amarins, Anouk & Marrit
Lesson request
Do you, or your child want to learn Dutch online or do you have any questions? Make an appointment for a free conversation and trial lesson, well contact you soon!