Online Dutch lessons for secondary school students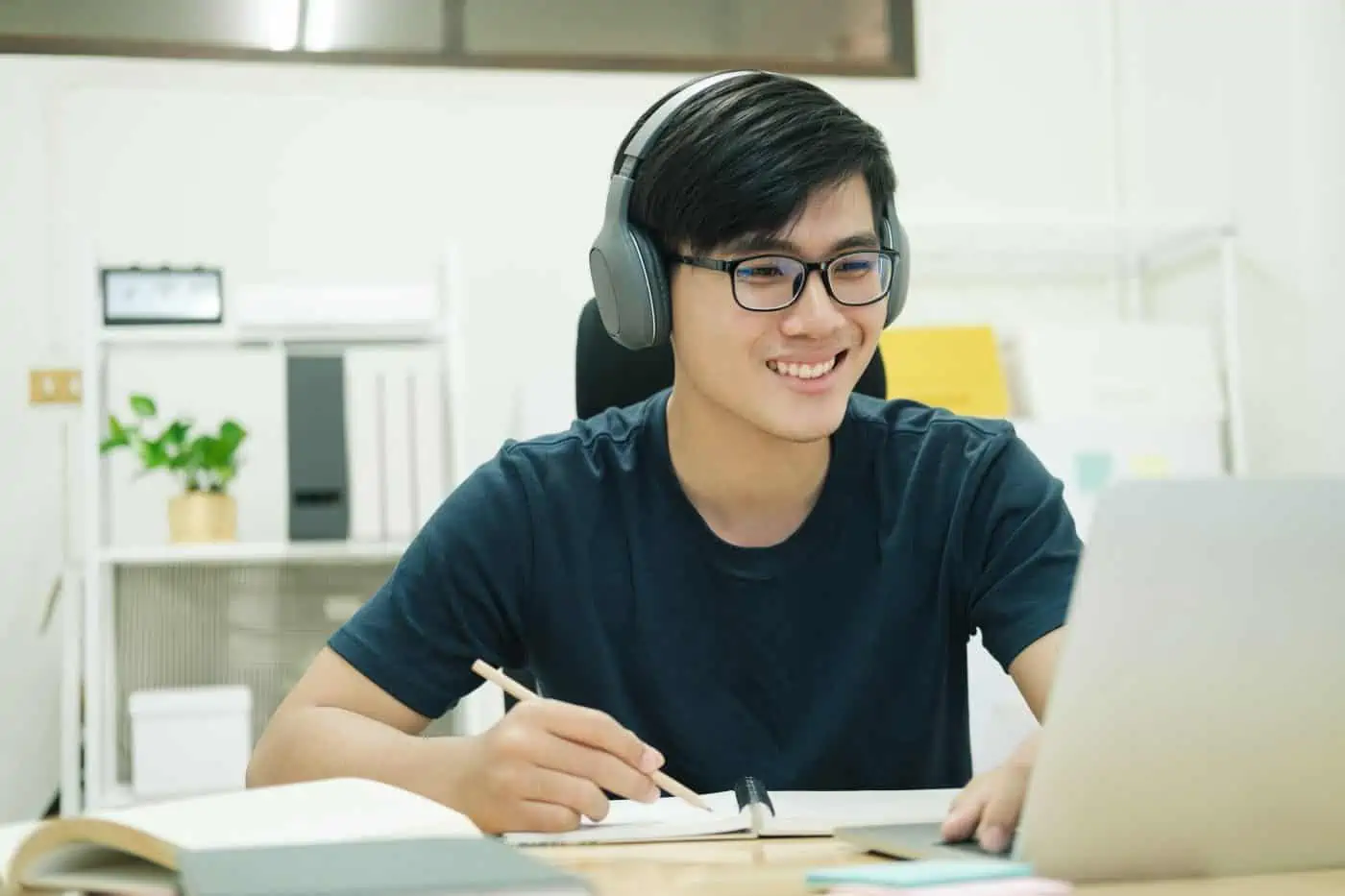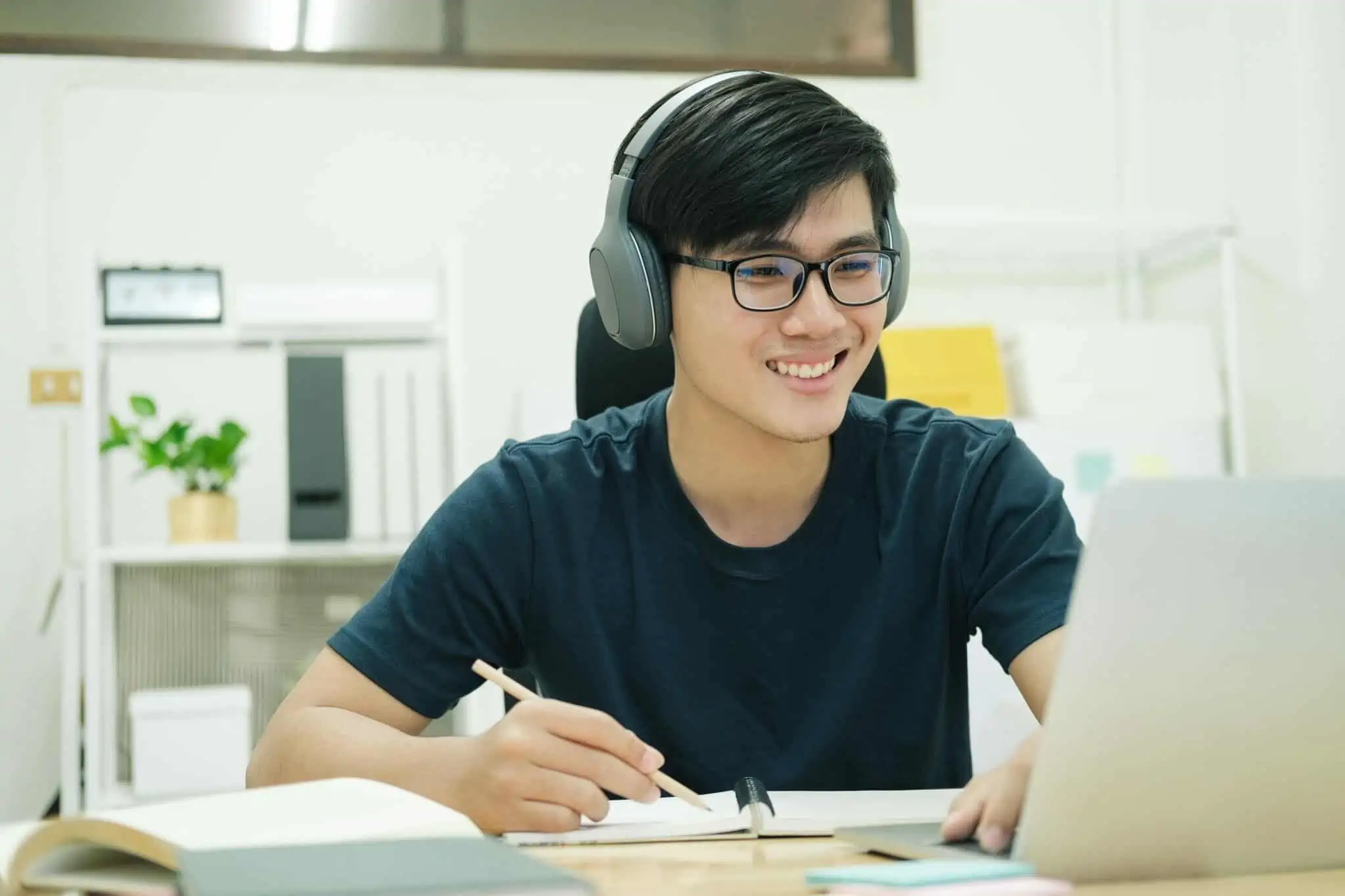 Even after group 8 or sixth grade, your son or daughter can continue with the online one-on-one Dutch lessons at Dutch for Kids. We have been giving online Dutch lessons to high school students from all over the world since 2013.
Your child works, at his or her own level (VMBO, HAVO or VWO), with his or her experienced Dutch teacher on the lessons of the Dutch secondary school.
We work at Dutch for Kids with the digital method "Kern". No hassle with sending books, because this method is online. Your child can join us anytime during the school year to start the Dutch course.
The teacher does 1 or 2 lessons of 45 minutes each week with your child. After that, we give them homework that takes approximately 60 minutes.
In our online Dutch lessons for high school students, we pay weekly attention to the following:
Dutch speaking
Dutch writing
Dutch spelling and grammar
Dutch reading comprehension and vocabulary
We give tailor-made lessons and set personal goals so everyone can work at their own level.
Each lesson focuses on a new, accurate theme. This keeps you informed of what's going on in the Netherlands.
Based on tests and a report (twice a year), you will receive a good and clear overview of your child's performance.
We offer classes at the following levels:
We teach on three levels:
Children who have lived in Holland and went to school here, and already have a good level of Dutch. They continue weekly online Dutch lessons with us from abroad. If they want to return to the Netherlands, they can join their peers again.
To children who already speak some Dutch but have never written it. They may be a few years behind their peers. In that case, they work on improving their Dutch with personal goals.
To children who start at the very beginning and do not speak or write Dutch yet. We help them all the way from the start. Their vocabulary will quickly expand as soon as we start with conversations, songs, stories, and videos.
Prices
45-minute lessons
| Installments | Price per installment (You don't pay VAT) |
| --- | --- |
| 36 lessons | € 1948 (€ 140,- discount) |
| 18 lessons | € 999 (€ 45,- discount) |
| 12 lessons | € 696 |
Family Discount
If you purchase 36 lessons for several students, you will receive a discount of €75 for the second and subsequent student.
Did you know?
Above prices are per student.
You can take any lessons left over to the next school year.
You can plan your holidays yourself, in consultation with your teacher.
What you'll get
A free introductory meeting
A free trial lesson
Online Dutch private lessons from a qualified teacher
The lesson material
Lesson from your own home through Skype, Zoom or Teams
Dutch lessons that match your child's individual level
Twice a year test and a report
Consultation with the teacher about your child's progress
Access to our online learning environment
Get started with Dutch online lessons at Dutch for Kids!
Would you like a free introductory meeting and a free trial lesson? Fill in the information below, and we will contact you as soon as possible to schedule an appointment.
Examples
Some children can already speak some Dutch. They learn to speak the language well and quickly within 3-6 months.
Other children will soon be living in the Netherlands and would like an intensive curriculum of 3 lessons per week for two months.
Still, other children take weekly Dutch lessons for several years to keep their Dutch language abroad up-to-date until the period comes when they move back to the Netherlands.
We provide lessons for:
Do you want Dutch lessons so you can go to a Dutch-speaking university?
Together with one of our secondary school-certified teachers, you will work with the teaching material of the Dutch secondary school. We are working towards the "final exam Dutch" or the "admission test Dutch" that you must pass at some Dutch-speaking universities or high schools. Based on practice tests, your child quickly knows the required objectives, and we work towards them step by step.
Do you want Dutch lessons to study at an English-speaking university in Holland?
Even if you are going to start an English-speaking study in the Netherlands, it can be nice to have some Dutch knowledge already, even if it's just to make friends right away, to make it easier to do your shopping here and to participate in a sport of your choice. We consider your child's starting level and adapt the lessons to your personal goals.
Frequently Asked Questions
What are the requirements for Dutch online lessons?
It doesn't matter whether your child already speaks Dutch well or not.

Based on an intake interview, we look at your child's development. Based on this, your child will be classified at a level with lessons on which he/she works for a fixed period.
What do we need for your Dutch Lessons?
– A dedicated, quiet space
– A desk with a high enough chair
– A computer/laptop
– A printer to print the lesson material
– A pencil or pen
– A binder to store all lessons
I want my child to start learning Dutch online. What's the next step?
First, we make an appointment for a no-obligation introductory meeting via Skype, Zoom, or Teams, in which you can indicate your child's level and his/her points of interest.

During this meeting, we also discuss the reading level and possibly the test results.
How do we proceed after the introductory meeting?
After the introductory meeting, we link your child to one of our teachers. He or she will then send you an invitation for the trial lesson.

When your child is happy with the lesson, you can let the teacher know if you want to start with the Dutch online lessons at Dutch for Kids.

You agree with the Dutch for Kids teacher on definite days and times. You can now let the teacher know whether you want to start with a package of 12, 18, or 36 lessons. You only pay for the lessons given, so you don't pay for the lessons during holidays or days off.
What about the homework?
After or during each lesson, the teacher will let you know which assignments must be done as homework.

In addition to the lessons, your child will spend about 60 minutes a week on homework.
What does a school year look like?
Your child will start lessons once or twice a week with one of our experienced teachers at a fixed time.

A school year typically has 36 lessons.

We evaluate and decide whether the set goals have been achieved twice a year and whether your child has acquired sufficient knowledge to proceed to the next level.

You will receive a report twice a year describing your child's progress.
"Will we see you soon at the free trial lesson?"
Our dedicated and certified teachers are here to help:
jaar ervaring in online lesgeven
docenten staan voor je klaar